Sarees are said to be the best friend of a woman! They bring out the grace and beauty of each woman differently. Elegant Kanchipuram silk sarees or Banarasi sarees bring out one look on you, while party-wear sarees, pure georgette sarees, or crushed crepe sarees bring another kind of look out!
It is a given fact that you can drape your saree in one single, routine way, but have you ever tried other ways of draping a saree? Every drape has a different purpose: giving a unique look and being on top of the fashion list. Here are some unique ways to style your saree and stand out from the crowd!
Marathi style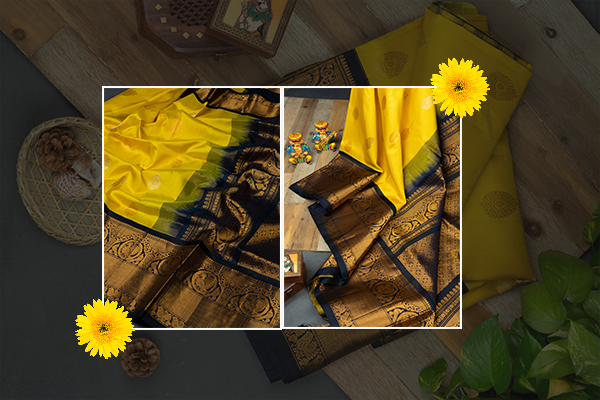 One of the most famous and sought-after draping styles is the Maharashtrian or Marathi style, also known as the Nauvari saree drape. Exquisite Banarasi silks or Kanchipattu sarees will look the best when draped in Marathi style.
Gujarati style
Looking to drape a bright-colored Patola saree? Don't think more! Get going with the Gujarati-style draping to look resplendent! This draping style is also known as Seedha pallu drape because the pallu drape is on the front. The drape highlights the embroidery and work of the pallu more.
Butterfly drape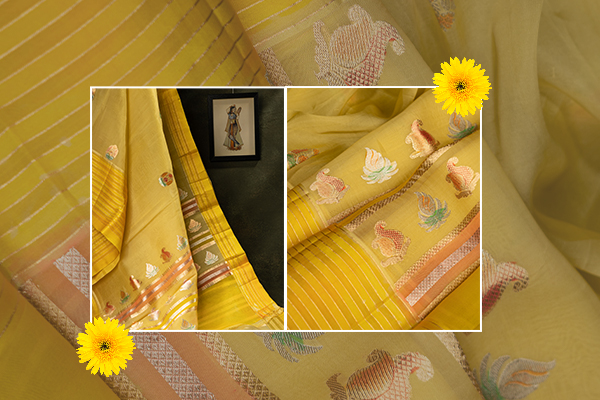 The butterfly saree draping style is perfect if you're curvy. However, the butterfly-cut style will look more elegant if you pick up a silky fabric that would bring out the pleats like the butterfly's wings.
Fish drape
The fish-cut style saree works majorly because of its petticoat, which is fitted at the waist area and brings a flare at the bottom. This style of drape makes you look like a mermaid. This drape is best suited for parties and get-togethers, where you can flaunt your style!
Indo-western style
For styling for farewell or freshers party, the indo-western saree can be a pretty choice. Pair your party-wear sarees or pure georgette sarees with a shirt blouse or crop top, and you're ready to go! Create fashion with the indo-western look to stand out from the crowd and make a statement!
Mumtaz drape
The iconic retro song 'Tere Mere Pyaar Ke Charche' of Mumtaz, where she donned an orange-colored saree in a unique kind of drape, had become an instant fashion trend. And returning to its roots, this Indo-western drape trend is now a big craze among today's youth. This saree style is perfect for parties, pre-wedding celebrations, and other festive occasions.
Nivi drape
The most famous draping style, the Nivi drape, came from the culturally-rich state of Andhra Pradesh. The part of the lower body, which looks like a skirt, is called the 'Nivi Bandha.' This draping style is the most comfortable wear for anyone!
 Pant-style drape
While wearing a saree, replacing your petticoat with a pant makes it unique and makes the pant-style drape easy. It is modish, looks excellent, and is super comfortable to carry. This drape will look stylish and chic for all your parties, where you can be super comfortable and dance around happily!
Cape drape
Pair up your saree with an elegant cape, and there you go! Embrace the modernized version of the saree with this unique draping style! This draping style, mostly seen to be carried by Bollywood actors, is becoming famous nowadays.
 Front pallu drape
The front pallu drape style, originating from Gujarat, makes your pallu get in the front instead of being at the back. Pleat it or leave it as it is. The front pallu drape is beautiful yet comfortable. The front pallu styling drape is coming into fashion so add this to your list of saree draping!