It's the time of festivals again and all you need is some beautiful and elegant sarees to add to your collection!
Step into the world of Kancheepuram Varamahalakshmi Silks and get mesmerized by the tons of varieties of collections and festive sarees that we offer! Your festivities just got a new address with us at Varamahalakshmi Silks. You can also buy festive sarees online from our website.
Ugadi is the main festival for the people of Karnataka, Andhra Pradesh and Telangana as they welcome it as an auspicious beginning and start their year with this day. And Ugadi means Ugadi pachadi and festive wear sarees!
So, here are some alluring and exquisite Ugadi special sarees that you can opt for to make your festival day more bright and happening!
Narayanpet Sarees
A light-weight yet enticing saree, Narayanpet drapes can be worn by women all throughout the year because of its sheer lightness and traditional look. Narayanpet sarees are the best pick for you this Ugadi!
Chanderi Sarees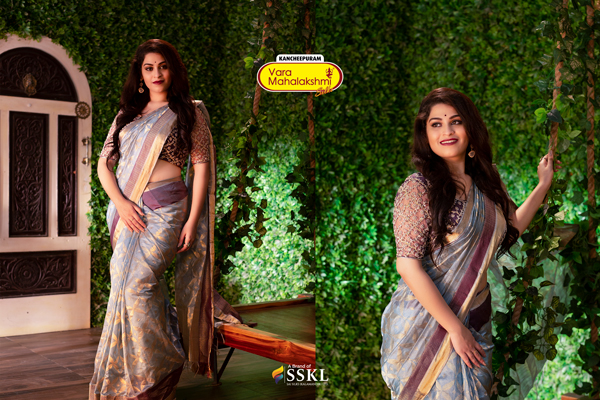 Another drape which is light-weight and sheer, Chanderi sarees bring out luxury as well as give comfort to the wearer. With beautiful colours and mesmerizing designs, Chanderi sarees are the perfect pick for your Ugadi celebrations!
Paithani Sarees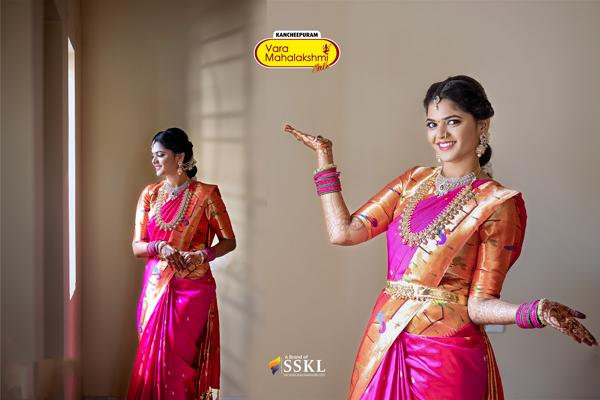 Originating from the town of Paithan near Aurangabad city in Maharashtra, Paithani sarees are rich, traditional and luxurious drapes with elegant designs and enticing colors. With royal-looking pallu and a body full of exquisite motifs of elephants, peacocks, floral and leaves, Paithani sarees make for an elegant pick for your Ugadi festival look!
Kanchipattu Sarees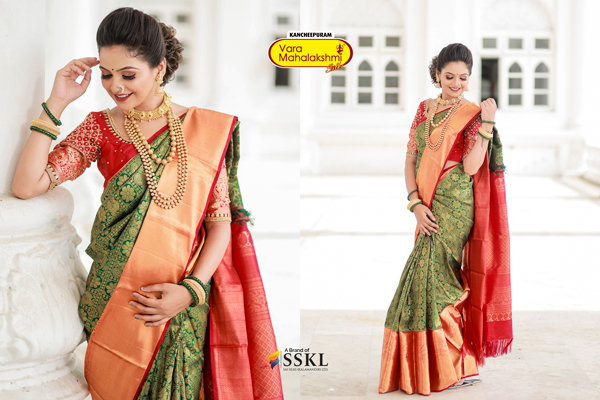 Royal, luxurious and mesmerizing, Kanchipattu sarees are the best and perfect pick for any day, any festival, any wedding and any function. With a traditional border of floral and leaves motifs and a body filled with motifs in gold and silver shades, Kanchipattu or Kanjeevaram sarees make an exquisite choice!
Gadwal Sarees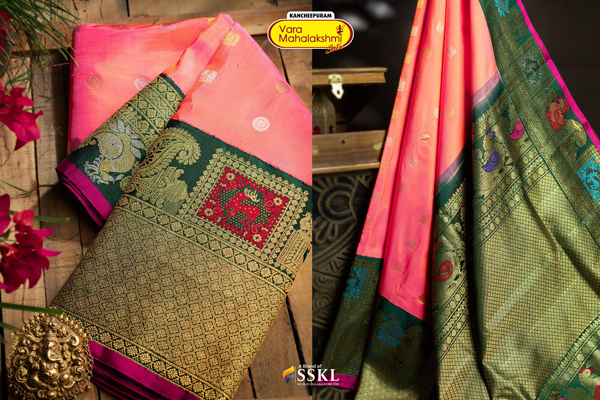 Originating from Telangana's Jogulamba Gadwal district, Gadwal sarees are pure, handcrafted woven drapes with notable Zari work on the saree. The body of the saree is made of cotton, along with a silk pattu border, thus giving it the name "Sico" saree. One of the special qualities of Gadwal sarees is that they are light in weight, which makes them easy to pack.
Why do Festive Shopping from Kancheepuram Varamahalakshmi Silks?
From pretty & lightweight soft silks to traditional Kanchi Silk Sarees, from mesmerizing and exquisite Gadwals & Paithanis to heavy and full-of-work Banarasi Silks, we at Kancheepuram Varamahalakshmi Silks offer you a diverse range of divine and luxurious collections!
Come and shop an exquisite collection of a variety of sarees only at Kancheepuram Varamahalakshmi Silks. We offer you apparel that doesn't disappoint, with a mix of grace and tradition for all of your big-time occasions.