Summers are a time when one prefers easy, light and breathable clothes to wear. With the sun soaring high and the mercury crossing its limits, wearing clothes which deflect the sunlight and are lightweight are the best to wear.
If you're looking for summer fabrics which are perfect and breathable, we list down some great options for you to choose from.
Chanderis Saree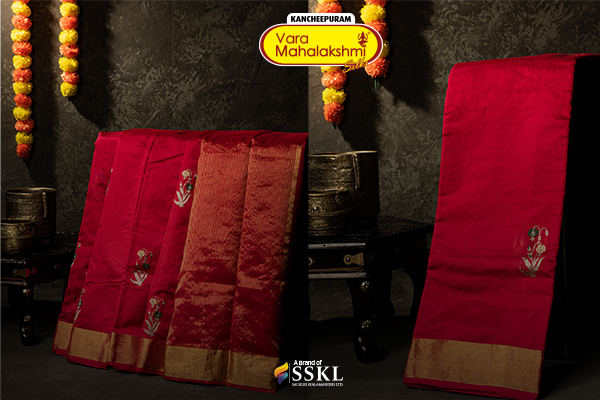 Extremely lightweight and easy to carry, Chanderi sarees are one of the best pick in summers. Durable fabric, easy to breathe and extremely light, Chanderi sarees are the perfect pick. The fineness of Chanderi can be seen in the Chanderi Muslins which the Mughal princesses and queens owned. Chanderi sarees are in huge demand in the West Bengal market and Madhya Pradesh region in India.
Tussars  Saree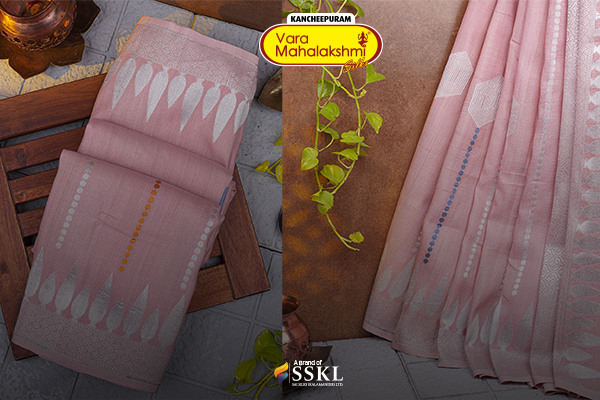 Tussar sarees, lightweight and chic, are best opted for summers. Because of their sheer material and breathable fabric, they can be worn daily in summers.
Cottons Saree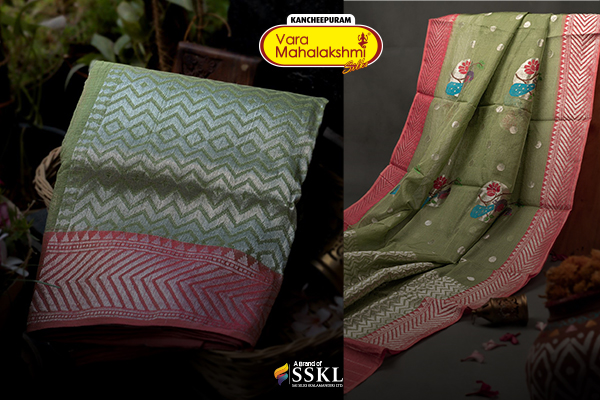 Without any doubt, cotton sarees are the best and ideal pick for your summer season! The breathable and natural fabric of cotton sarees helps in easy absorption of sweat and enhances precipitation.
Linen Saree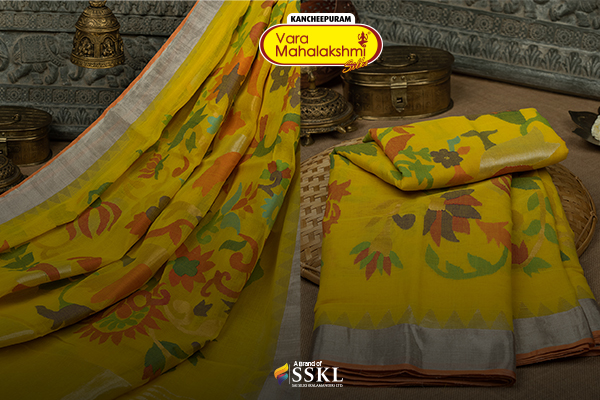 Linen sarees are one of the best and most comfortable weaves during summer season. Be it party-wear, festive-wear or office-wear, linen sarees are the best wear for summers.
Khadi Sarees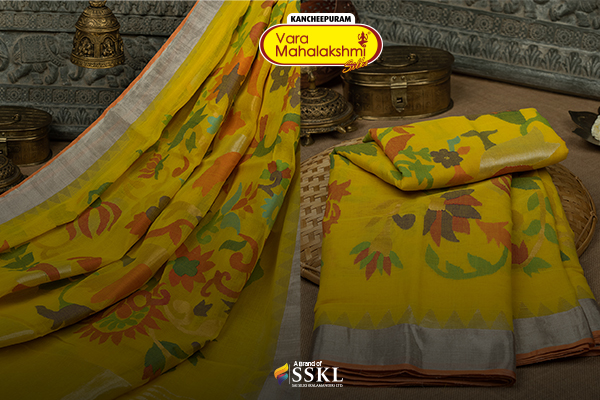 A highly strong and luxurious fabric, Khadi sarees can be one of the best options for summer picks. Their natural, extremely lightweight, breathable and absorbent nature makes them the coolest choice for hot summers.
Chiffon Sarees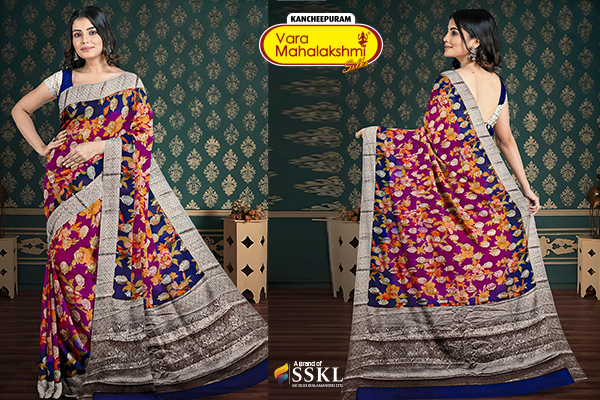 Light, airy and translucent, Chiffon sarees are the ideal choice for hot summers. With colours like blues, yellows, greens, whites and other light shades, Chiffon sarees are the best option to choose in the rising weather.
Georgette Sarres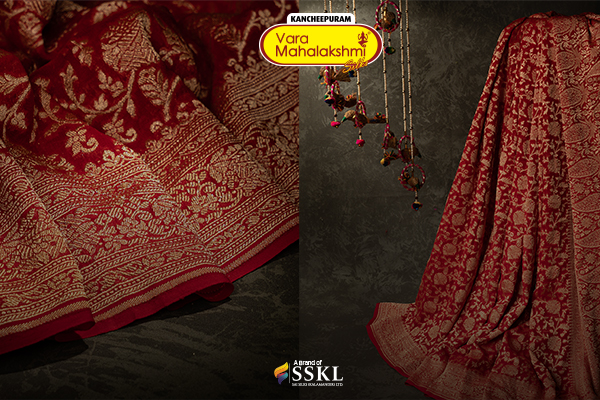 Chic, airy, lightweight and breathable, Georgette sarees are the best pick for the sultry summers.
Why shop from Kancheepuram Varamahalakshmi Silks?
At Kancheepuram Varamahalakshmi Silks, we offer you a variety of sarees in a plethora of colours and a range of designs.
From superlight Chiffons to beautiful Georgettes to lightweight Tussars to breezy Cottons, we give you the best choices to pick from this summer!
From Georgettes to Chanderis to Bandhanis to Crepe sarees, we offer you a wide range of classy fancy sarees for all your parties and special occasions!
From traditional Kanchi pattu sarees to pretty and lightweight soft silks, from heavy & full-of-work Banarasi Silks to mesmerizing and exquisite Paithanis and Gadwals, we at KanchiVML offer you a diverse variety of divine, luxurious and exquisite collections!
From weddings to festivals, from pujas to parties, from traditional to chic – at KanchiVML, we offer you a plethora of designs and a variety of collections to choose from!
To get a unique shopping experience like no other, we have a customer support team which will be available 24*7 to help you out from the time of purchase till the time of delivery! Avail the most authentic sarees at the most affordable prices at Kancheepuram Varamahalakshmi Silks.