The monsoon season is just around the corner, and with it the incredible rain and humidity! It could be quite tiresome to carry a saree in this season but hey we got you. We have different types of sarees for monsoon that you can wear and we are sure you are going to love them.
Best Sarees for the Rainy Season:
Cotton and Linen Sarees:
To start with, cotton sarees and linen sarees are the best to wear in this heat and humidity. Both in the summer and during the monsoon, cotton and linen sarees are appropriate. Cotton and linen sarees are a blessing since they are simple to handle, light, breathable, and comfortable. Many people might believe that these sarees are best suitable for aged women. However, you can style nearly anything in the most fashionable way today. The cotton and linen sarees can also be dressed up with ease.
Sarees made of cotton or linen are easy to handle and can be worn however you like. Therefore, belting them up ensures that they remain in place and makes carrying them easier. Satin and silk monsoon cotton collection with belts are currently popular. Therefore, you may also test it out with cotton sarees.
Georgette Sarees: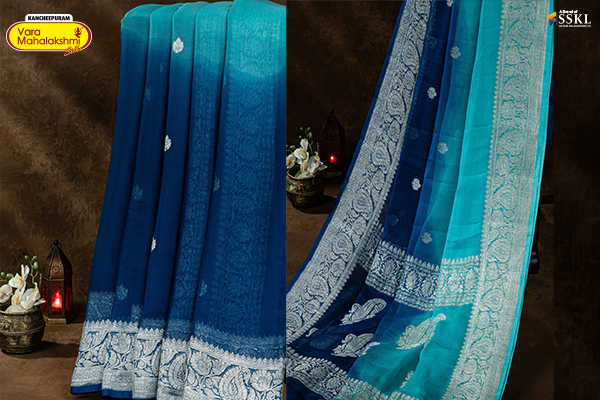 In the rainy season, you might also choose a georgette saree. Being waterproof, this is also a fantastic saree for monsoon season. Additionally, wearing this saree in this season would give you a sensuous appearance due to its transparency and attractive appearance. Wearing a georgette saree would give you a killer diva look.
Tussar Sarees: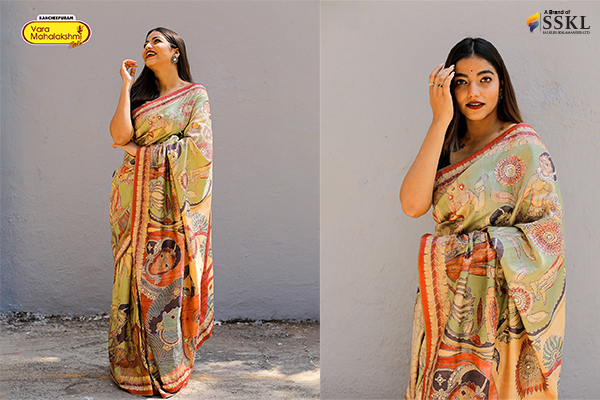 The wild and exotic nature of the silkworms used to make tussar sarees is one of the best monsoon saree options. These silk-based sarees are typically produced in lighter hues like cream, beige, and brown but are sometimes dyed with darker hues to give them a rich appearance in this dull environment. Tussar sarees are typically made of jute that has been combined with cotton, wool, or linen to create a more vivid and cosy fabric. Tussar sarees come in their natural honey or white shade and have a lovely embroidered border and pallu too.
Banarasi Sarees: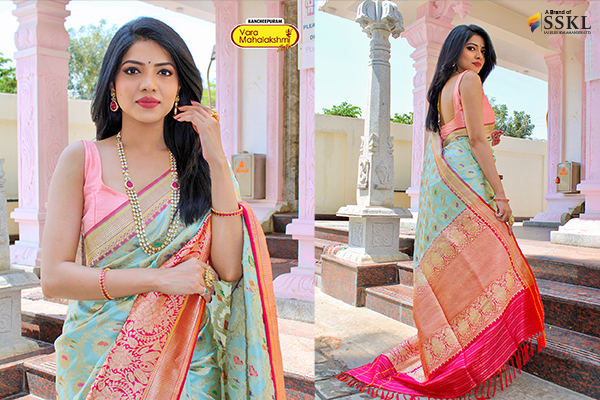 The Banarasi saree, one of India's most ornate and beautiful attires, is worn all over the country for weddings and special occasions even during the rainy season. All generations adore this bridal favourite for its unrivalled beauty and splendour. One of the rare pieces of apparel that is both traditional and contemporary is the banarasi saree, and in recent years, they have become immensely popular. On the red carpet, numerous Bollywood actresses have sported Banarasi silk sarees, and designers have also innovated with the classic styles. So grab them and try these in this rainy season.
Ikkat Pattu Sarees: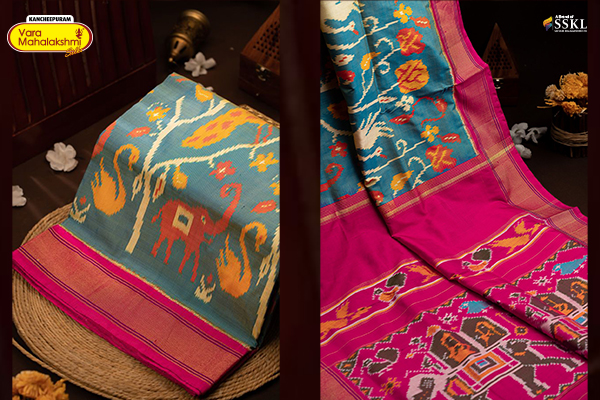 Whatever the season might be, Ikkat would always come to your rescue. Especially, these monsoons ikkat would be your best companion. Ikkat pattu sarees are the height of style and have influenced internationally recognised designers like Jhane Barnes and Missoni, who used Ikkat designs as inspiration for their own work. An Ikkat saree is ideal for every event, regardless of if you are a saree aficionado or only wear them sometimes. For everyday use, it is not too hefty, and for special occasions, it is not too shabby. Look like a queen as you drape this six yards of magnificence in this rainy season.
Buy at Kancheepuram VaraMahalakshmi Silks
At Kancheepuram Vara Mahalakshmi Silks, we provide you with an extensive selection of genuine silk sarees. We, Kancheepuram Varamahalakshmi Silks, are the home of pure Pattu sarees known for the vibrant colours, exquisite designs, and superior quality.
Here at Kancheepuram VaraMahalakshi Silks, you will find the finest and most genuine Pattu sarees of all varieties at the most affordable pricing. To get the best sarees for monsoon, stop by your neighbourhood Kancheepuram VaraMahalakshmi Silks store now or browse through our website, kanchivml.com.