The Mehendi ceremony is the second event at Indian weddings in which henna is applied on the bride's palms and legs. We curated a list of Mehendi sarees for brides in this blog, take a look.
History
Mehendi is considered one of the world's earliest types of body art. While some think that a dark Mehendi design on the bride's hands indicates a loving mother-in-law, others feel that a darker Mehendi design signifies that the husband is very kind and caring.
Mehendi as a fun game!
Brides in today's era have many unique and beautiful designs to choose from for their Mehendi ceremony. A majority of brides choose to hide the groom's name in the mehendi on their hands and ask their to-be-husband to find it. This becomes a fun game for both the bride and groom at the time of their wedding.
Mehendi sarees to opt for your fun-filled ceremony!
Usually, the colour green is worn by the bride for her Mehendi ceremony and all her friends and family members also opt for green outfits during this ceremony. We present to you some gorgeous green sarees for your Mehendi function to make it fun-filled!
Kanchipattu Sarees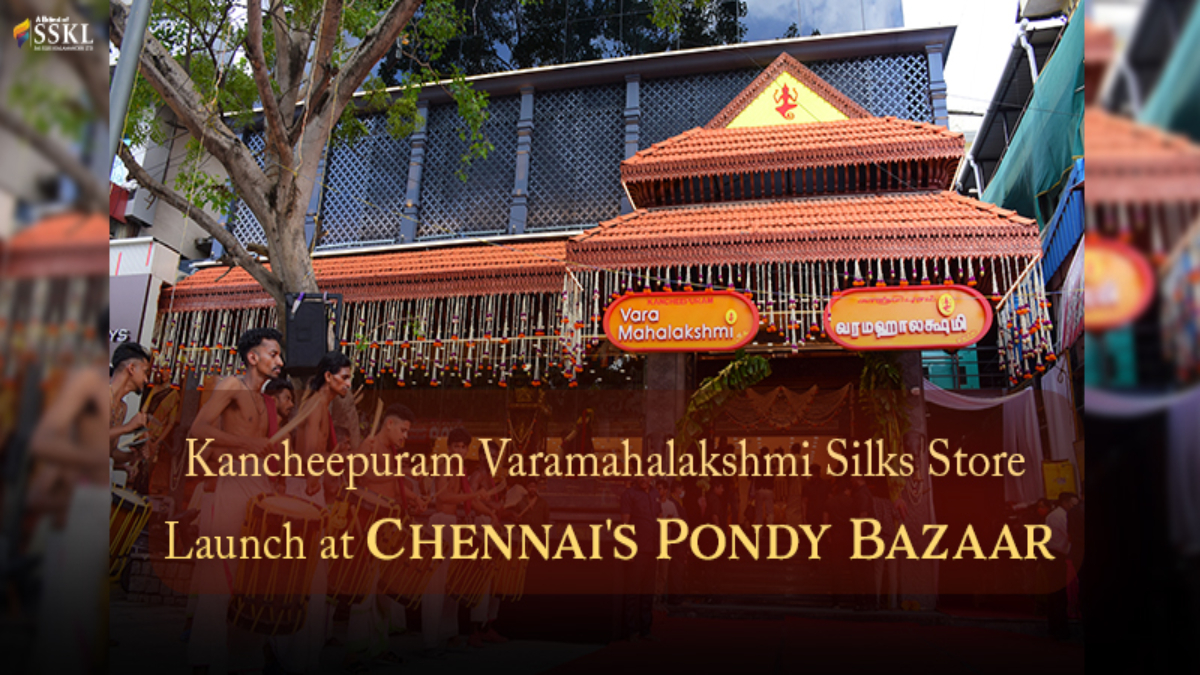 An authentic and pure Kanchipattu saree always makes for a perfect pick for any occasion. So, you can choose an exquisite green-coloured Kanchi Pattu saree for your Mehendi ceremony. And, to look more elegant, pick a drape with floral buttis, leaves buttis, jaal work or paisley to look radiant and glowing!
Sequin Sarees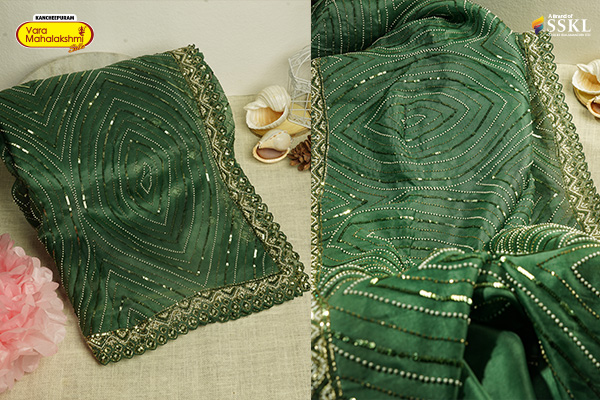 Sequin sarees are in trend now! These light-weight stylish drapes are perfect for your Mehendi ceremony. Twirl around or do a great dance with your partner in the most stylish yet elegant way in sequin sarees!
Organza Sarees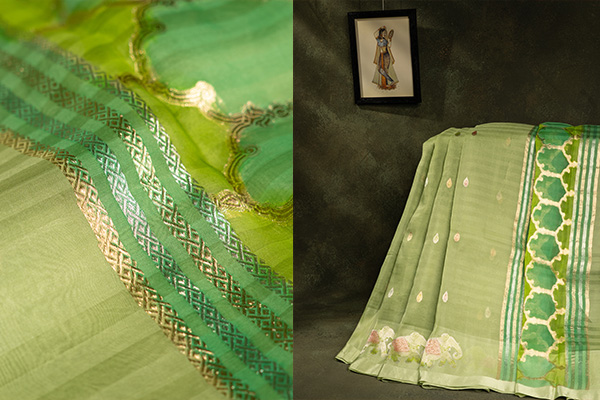 Light-weight, classy, suave and stylish Organza sarees are your go-to outfit for your fun-filled Mehendi ceremony. These sarees will make sure you look your best!
Tussar Sarees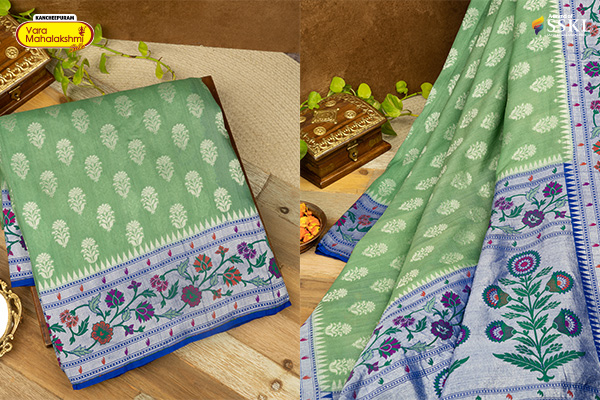 Soft, light-weight and elegant, Tussar sarees are another classic choice to opt for at your Mehendi ceremony. With different designs and textures, Tussar sarees are a great choice for a fun-filled Mehendi ceremony!
Chiffon Sarees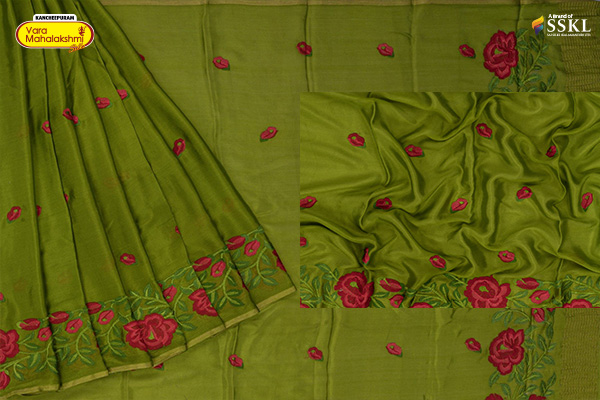 As light as a feather and as airy as a breeze, Chiffon sarees are the ideal choice for a fun Mehendi ceremony! The elegance that Chiffon sarees bring out in a bride is unmatched!
Why Should you Choose Bridal Sarees for your Mehendi function from Kancheepuram Varamahalakshmi Silks?
At Kancheepuram Varamahalakshmi Silks, we offer you a plethora of drapes, in a variety of colours, designs and weaves, perfect for all your special occasions.
From weddings to festivals, from parties to pujas, from chic to traditional – you don't have to go anywhere else if you are looking for perfect sarees for Mehendi. Kancheepuram Varamahalakshmi Silks is the place to come!
Shop in the easiest and most comfortable way from our website – kanchivml.com
To get a unique shopping experience like no other, we have a customer support team to assist you from the time of purchase till the time of delivery! Avail the most authentic sarees at the most affordable prices at Kancheepuram Varamahalakshmi Silks.