When your best friend sends you a 'Save the Date' for her Indian wedding, the excitement kicks in, but so does the endless planning of what to wear, how to style it, and what will complement your wedding attire.
Your best friend's wedding is a once-in-a-lifetime celebration, and VaraMahalakshmi Silks is here to make sure you look amazing on this special day. Explore our curated collection of wedding guest outfit ideas and find the perfect answer to 'What to wear to a friend's wedding.
When it comes to weddings, it's all about the traditional and timeless elegance of wedding sarees pattu. We present a range of kanjivaram sarees for wedding that perfectly balance tradition and modern style. These wedding sarees pattu will make you the star of the day at your best friend's wedding.
To ease any last-minute rush, we've put together a selection of wedding guest outfit ideas that will make you the stylish star of the day at your friend's wedding. Explore the perfect wedding guest dresses and stylish wedding guest attire, ensuring you look your best on this special occasion. 
The Traditional Lehenga:
If you're aiming for a traditional yet enchanting look at your best friend's wedding, a traditional lehenga is the way to go. These lehengas typically feature intricate work and are often worn as half sarees. Trust us; it will be the most stunning wedding outfit, guaranteed to leave you in awe.  
Opt for a traditional lehenga to achieve a look that is both classic and enchanting. Traditional lehengas are adorned with intricate work and are often worn as half sarees, making them a showstopper at any wedding. 
Versatility of Soft Silk Sarees:
Soft silk sarees are a perfect choice for wedding events, offering a harmonious blend of traditional grace and modern look. These sarees are known for their comfort and graceful drape, making them an excellent choice for wedding guests.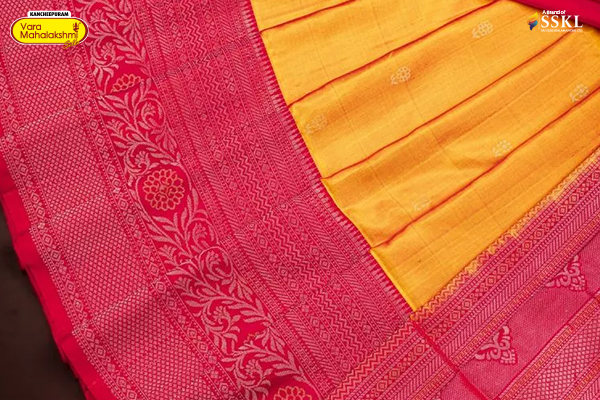 Either you can opt for soft silk sarees in pastel shades like blush pink, mint green, or powder blue, which are not only on-trend but also ideal for daytime weddings. Complement your look with elegant jewelry, striking the right balance between classic and modern.
Kanjivaram Pattu Sarees:
When it's your best friend's wedding, you want to look your absolute best in stunning soft silk sarees. At VaraMahalakshmi Silks, we understand the importance of this special occasion, and that's why we offer a curated selection of the finest wedding sarees pattu.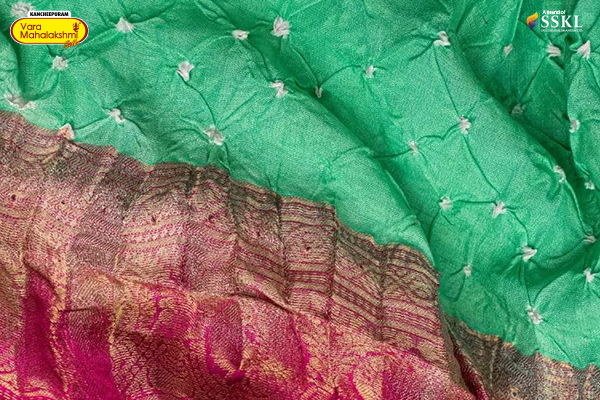 These exquisite kanjivaram sarees for wedding are designed to perfectly balance tradition and contemporary style, ensuring you shine as a guest. 
Banarasi Silk Sarees:
Banarasi silk sarees are another excellent choice for your best friend's wedding. These sarees are celebrated for their opulent designs, brocade work, and vibrant colors.
Embrace the rich and vibrant colors of Banarasi sarees like royal blue, deep red, or vibrant green.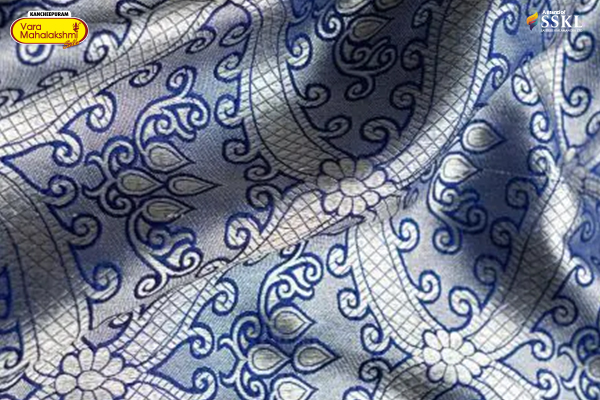 A contrasting blouse can create a visually striking contrast and add a contemporary twist to your traditional attire. Go with traditional jewelry like jhumkas and intricate bangles to complete your look.
Bandhani Silk Sarees:
Bandhani silk sarees are known for their tie-dye patterns and vibrant hues, making them an ideal choice for the celebratory mood of your best friend's wedding.
Opt for Colors that are Vibrant and lively like bright red, orange, and yellow are the essence of Bandhani sarees.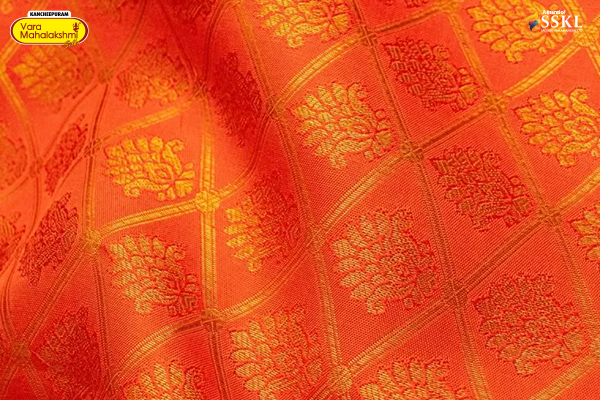 Keep it traditional with a matching blouse, and accessorize with chunky silver jewelry. A potli bag and traditional mojaris are the perfect additions to your look. 
Dazzle at your best friend's wedding with VaraMahalakshmi Silks! From classic lehengas to vibrant silk sarees, we've got the perfect wedding guest attire. Discover the best friends wedding outfit ideas and impress with your wedding guest dresses.